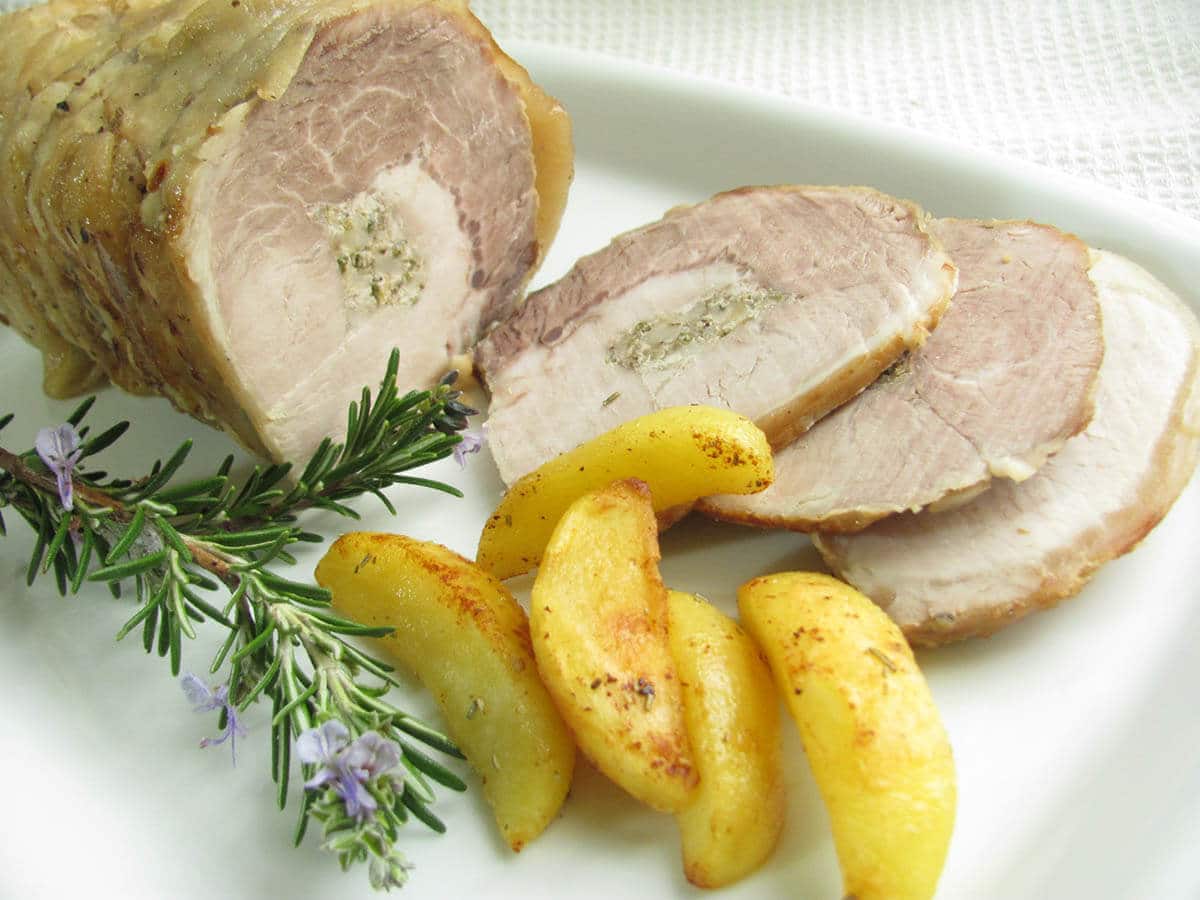 Pork loin stuffed and bardoned with Tuscan lard. Delicious!
Suitable for:
Main courses
Inside the recipe
Pork Loin with Lard
At the stove:
Renza Nardi

A classic Tuscan Sunday dish–the arista! This recipe, however, is a little bit different; in fact, the arista has been stuffed and larded with lard, which melts during cooking and will make the meat flavorful and succulent.
We wear the Apron… we cook!
What part of the pig is the Arista?
Pork loin is a cut of meat from the upper part of the pig's back, more specifically from the rib area. This is a very tasty part and rich in intramuscular fat, making it ideal for baking or grilling.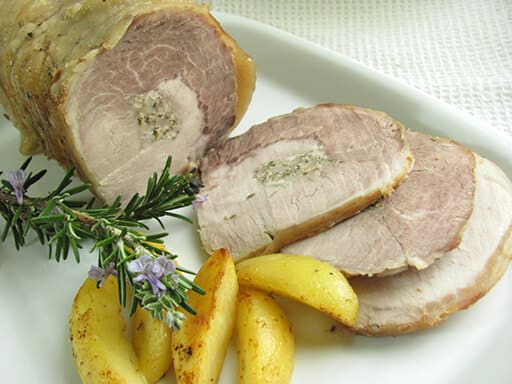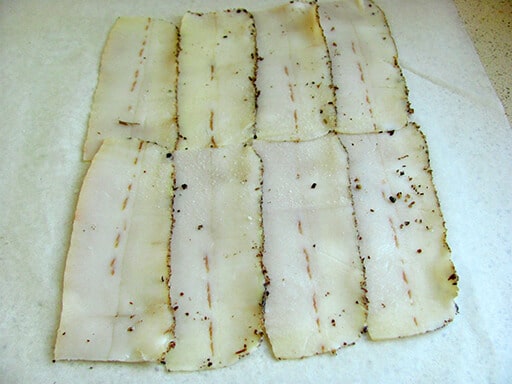 800 g




about




Pork loin




200 g

of





Lard





2 bay leaves

Sage



e



rosemary
1 Tablespoon of

Fennel Seeds

1 small onion
1/2 glass of dry white wine
Salt and pepper
Step 1
Using the appropriate tool, make a hole in the center of the meat that runs through the entire length of it (I used a sander).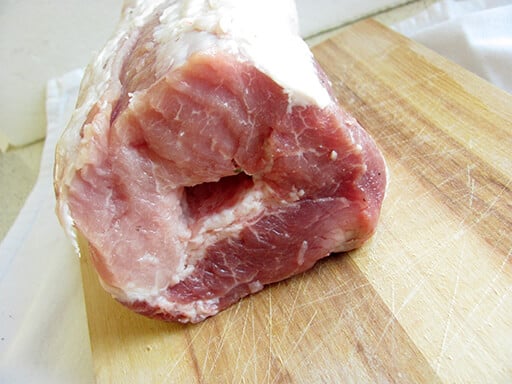 Step 2
Lay the slices of lard slightly overlapping until they form a rectangle that contains the meat by size.
Step 3
Knife-chopped the leftover lard with the garlic, sage and rosemary; use this mixture to fill the hole, helping yourself with the handle of a ladle to press it down well.
.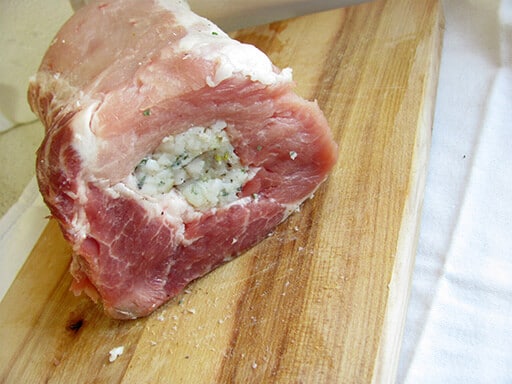 Step 4
Season the meat with salt and pepper, lay it on the slices of lard and coat it entirely, tie it with kitchen twine and place it in a pan with a drizzle of oil, a clove ofgarlic, fennel seeds and onion cut into large pieces.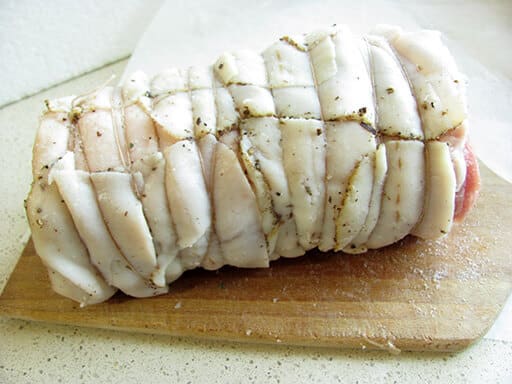 Step 5
Brown on all sides, deglaze with white wine, let it evaporate, put the lid on, and cook for about 1 hour, taking care to turn the meat occasionally.
Step 6
Once the cooking time has elapsed, let the meat cool, slice and serve. To slice without the meat crumbling let it cool completely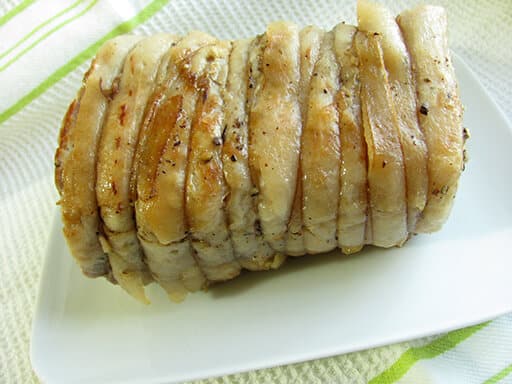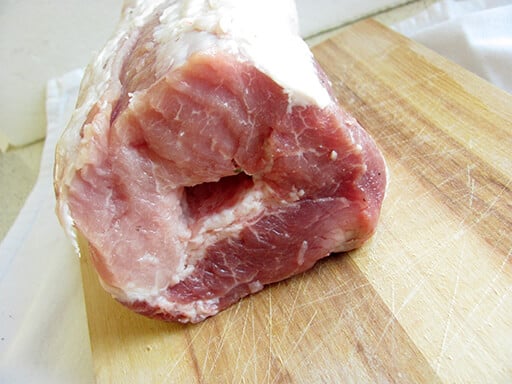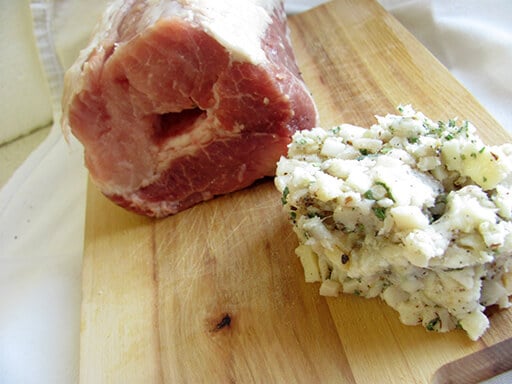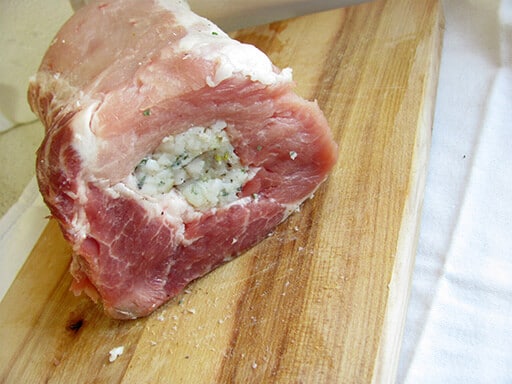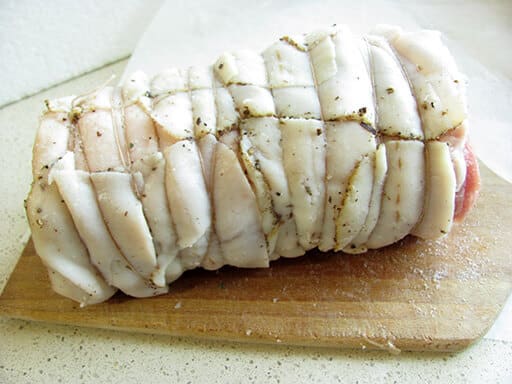 Renza Nardi
Appassionata e creativa in cucina: il suo hobby preferito è realizzare nuove ricette e condividerle nel suo Blog "Sfizi e Pasticci".
NewsLetter Felici Recipes
Stay up to date on the latest recipes in the Rubric