Ham basket with Parmesan truffles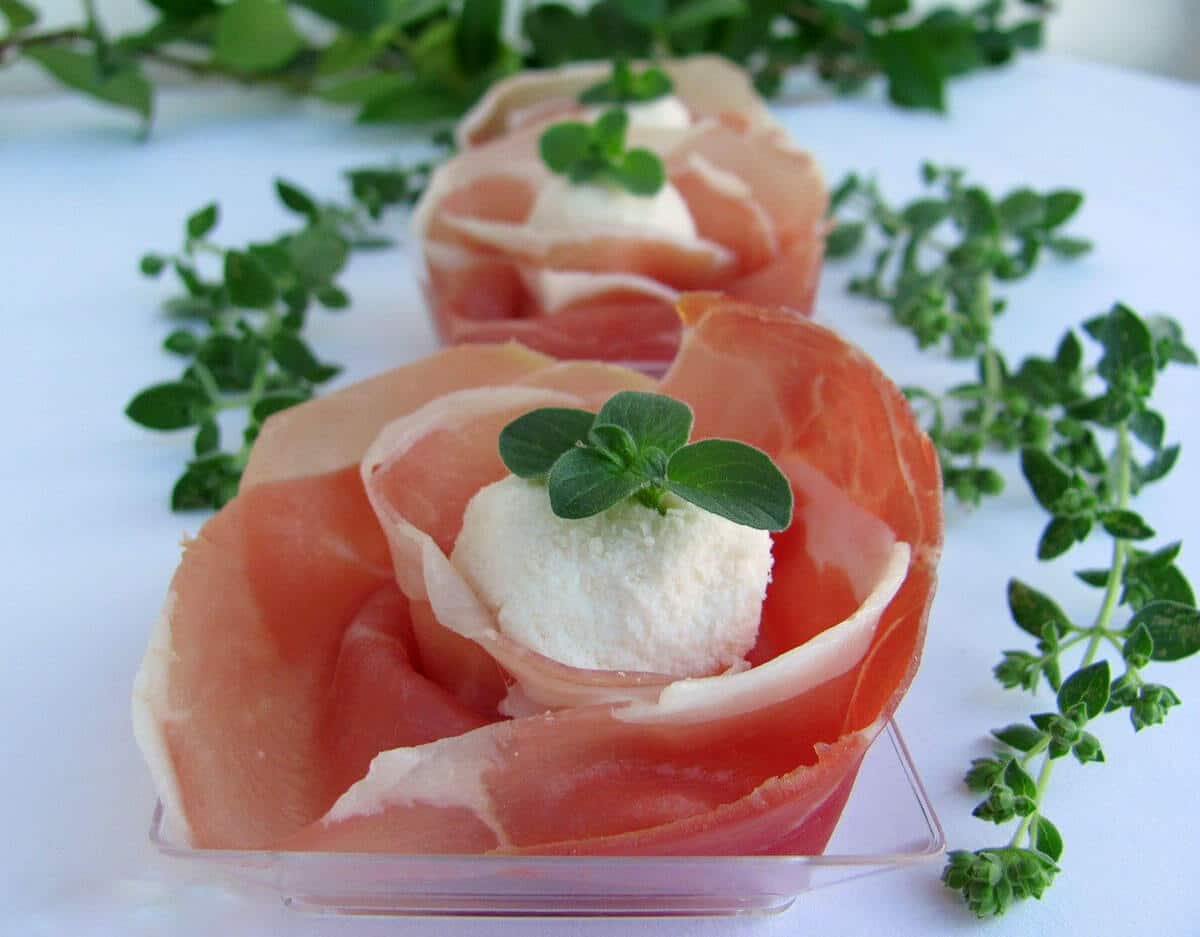 Using the Prosciutto we will make a "rose" with cheese inside.
Inside the recipe
Ham basket with Parmesan truffles
At the stove:
Renza Nardi

With the ham slices, form a "rose" and fill it with a cheese truffle. Instead of Ham, we can also use Ham Flake ( as in this case).
A quick, tasty and why not also very chic appetizer!!!
We wear the Apron… we cook!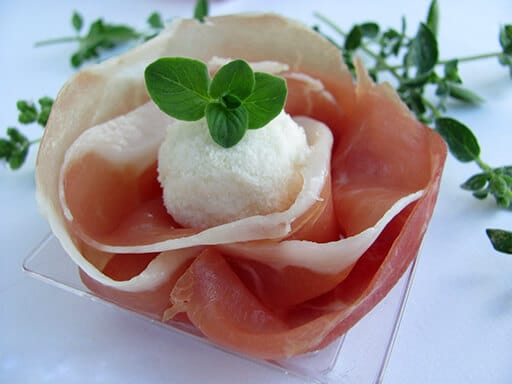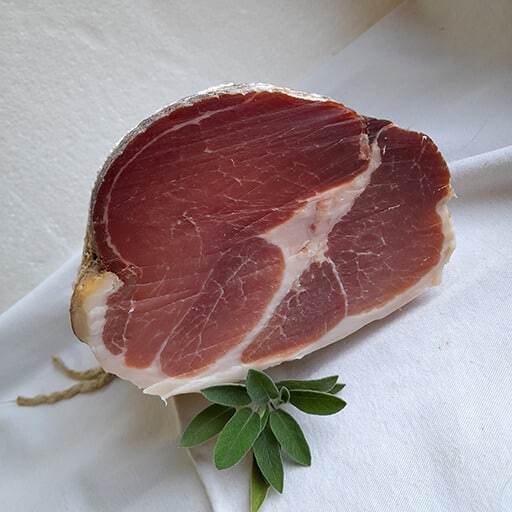 Step 1
Drain the ricotta well, cream it with the Philadelphia until smooth, add just enough Parmesan cheese to make the mixture fairly firm, then put the resulting cream in the refrigerator to let the mixture firm up.
After the necessary time has elapsed, remove the cheese mixture from the refrigerator, and form little balls slightly smaller than a walnut with the palms of your hands; roll the balls in the grated cheese and keep aside, always in the refrigerator.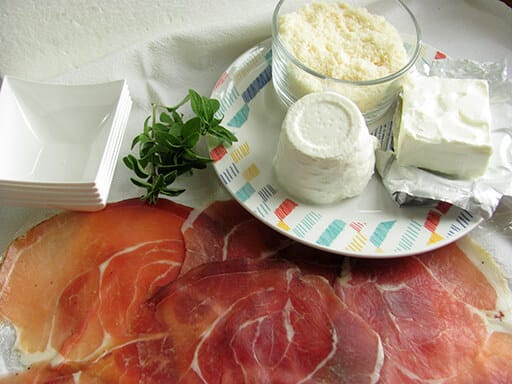 Step 2
With the ham slices, form a "rose"; cut the slice in half obliquely, lengthwise. Roll the half slice of ham from the narrowest part toward the widest part, trying to leave a hollow in the center, continue rolling by joining the other half slice–and a rose is formed!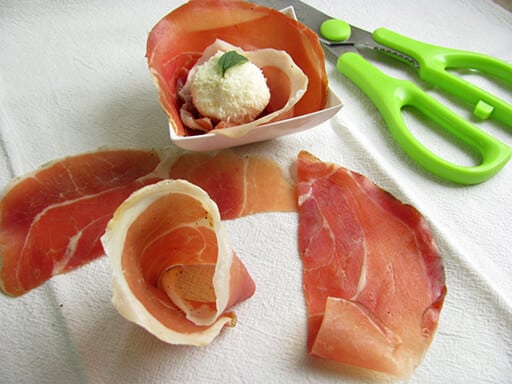 Step 3
Lay the rose on small finger food bowls, like a basket, place the ready-made parmesan truffles in the center, a small green leaf for garnish, and… there they are ready to serve!!!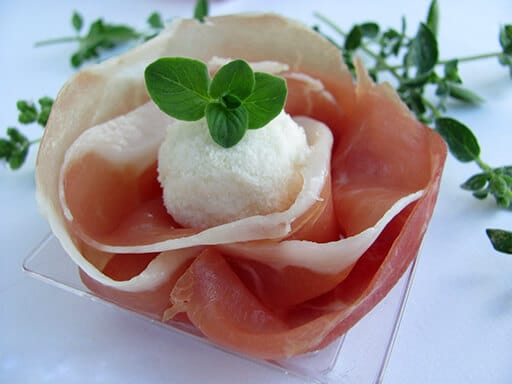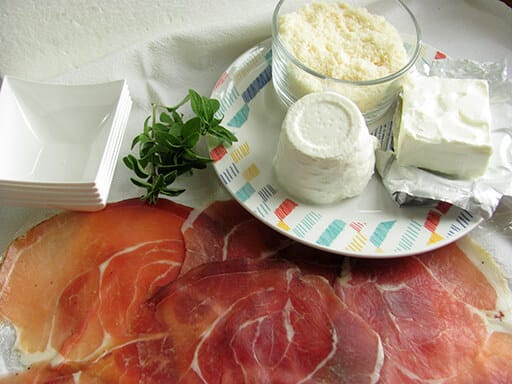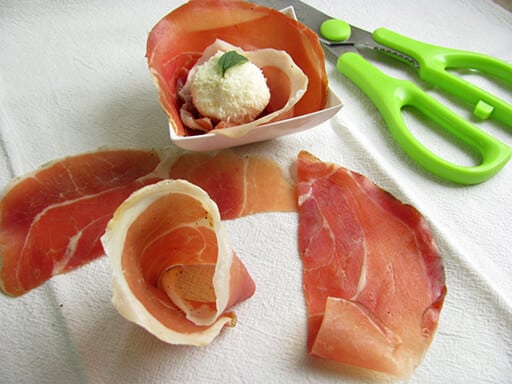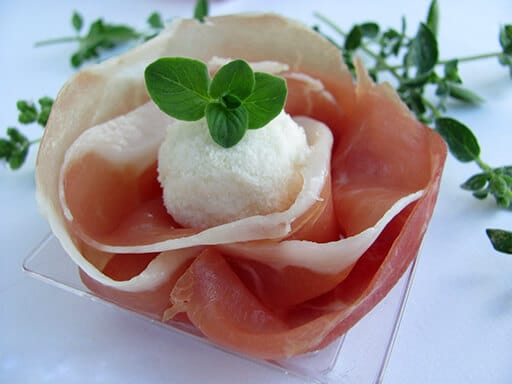 Renza Nardi
Appassionata e creativa in cucina: il suo hobby preferito è realizzare nuove ricette e condividerle nel suo Blog "Sfizi e Pasticci".
NewsLetter Felici Recipes
Stay up to date on the latest recipes in the Rubric