FELICI VIERO

BUTCHER'S SHOP
It all began in 1960, when Viero Felici fulfilled his dream of opening the butcher's shop in Via Bologna, in Coiano. At the time, there were only fields and few houses around.
With the precious help of his wife Dina, they sold personally chosen meats and butchered in the courtyard not far away. There you could find chickens, sheep, goats and processing of pork meat from the farmers of generous Tuscany.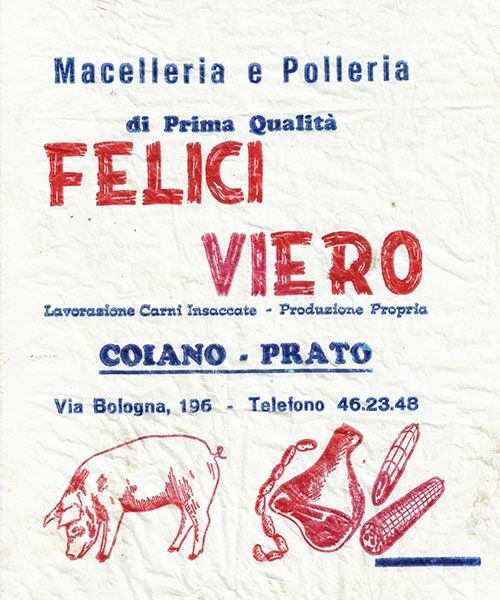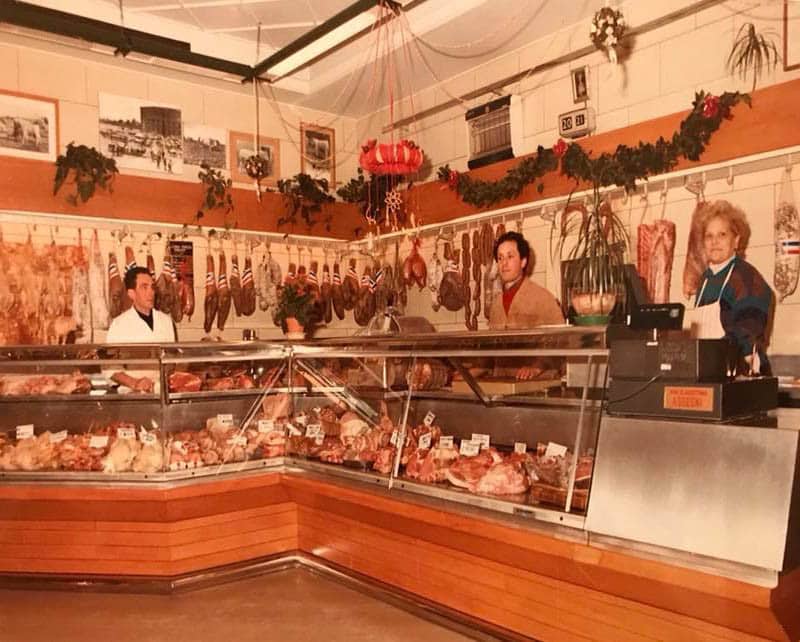 1970s – 80s BUTCHER'S SHOP & SALUMIFICIO
Alessandro and Nicla followed in their father's footsteps from an early age alongside them in the sale and developing the production of sausages. And so they have done and children are doing so, to maintain the family tradition.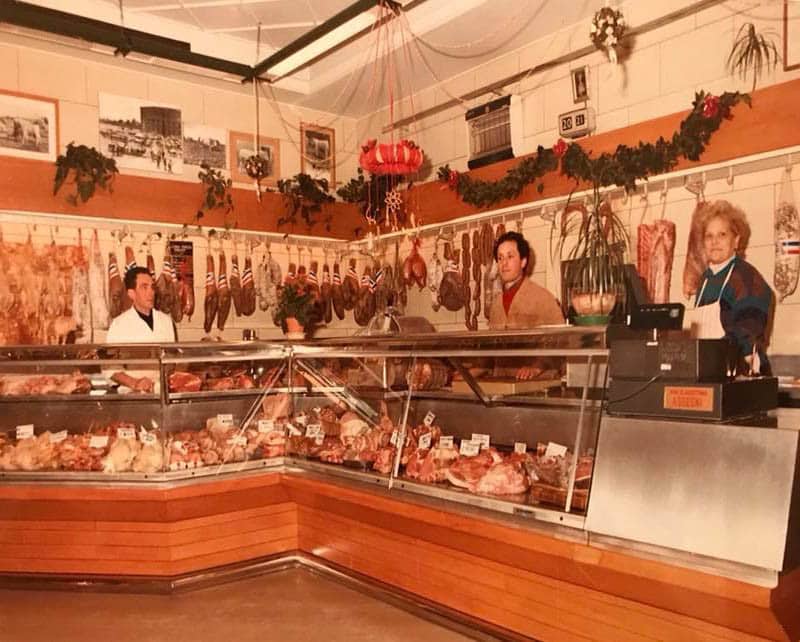 1990s – today

Salumificio
In 1996, the current plant was built with the recognition of the stamp CEE 9 1456 CE.
The headquarters, adjacent to the famous butcher's shop in Viero, has continued to produce typical Tuscan charcuterie and since 2010 is registered in the CONSORTIUM FINOCCHIONA IGP.
Passion, tradition and product care
Every day we check how our cured meats grow. Every stage as in the past: just so you get the good product, appreciated by everyone.
Under their blade, every flesh is transformed: the trimming makes every shape perfect.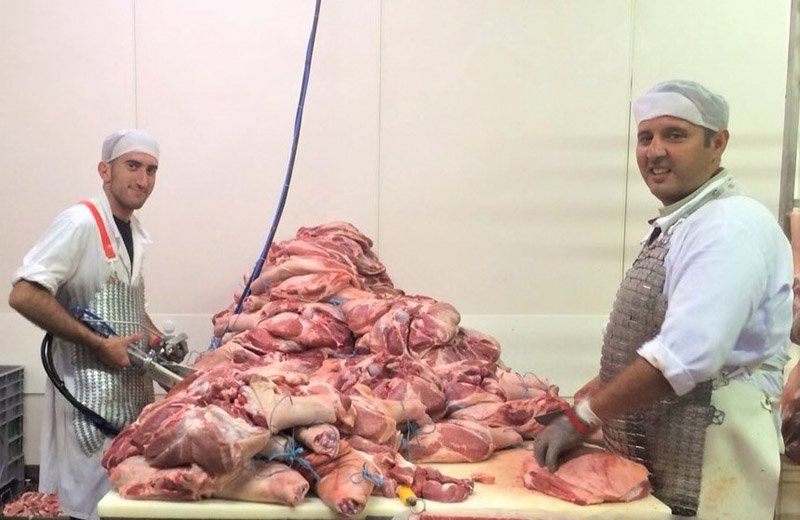 The fresh meat is well placed: for several days, from the salt, does not run away.
Ready… Careful… Go! Now the Salumi are ready to come to you.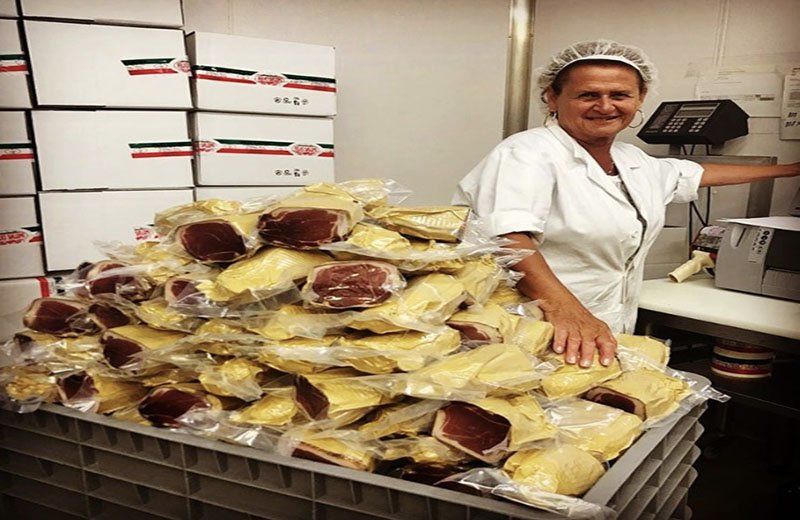 FELICI SALUMI
SEND US A MESSAGE: