Savory puffs with robiola and Prosciutto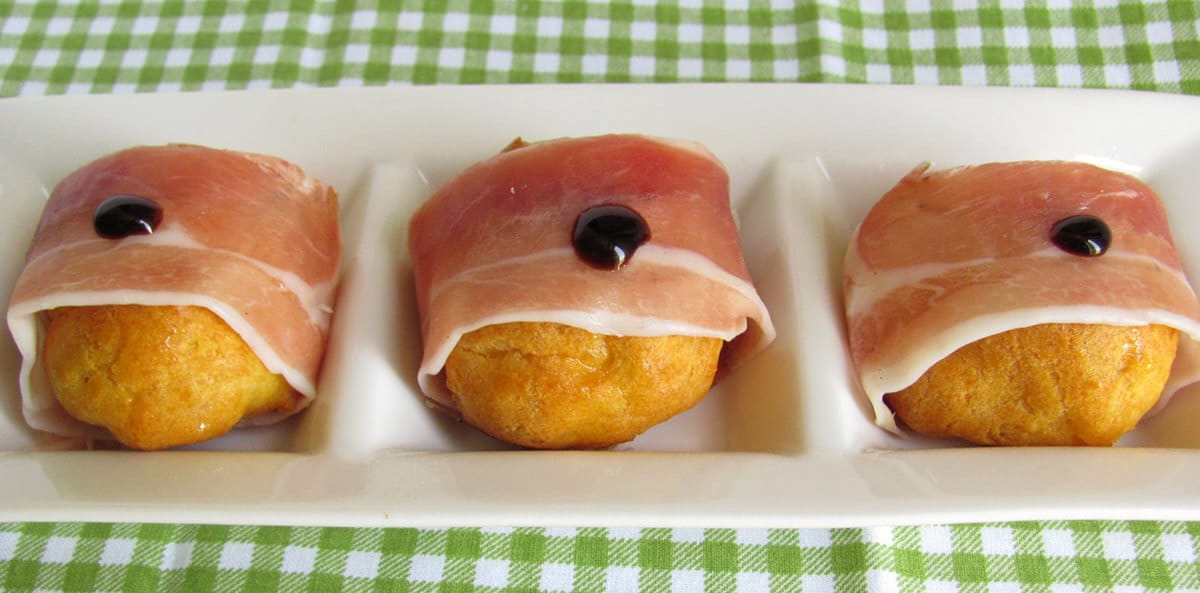 In this new recipe we will make together a savory cream puff filled with cheese and ham. A tasty appetizer!
Inside the recipe
Savory puffs with robiola and Prosciutto
At the stove: Renza Nardi
We will cook together a savory version of the classic cream puffs. A tasty and original idea and also a bit schic, suitable for an aperitif or a cool appetizer!
First make the cream puffs, the processing is a bit long, but they come out so good! However, if you don't have time or desire to make them, you can use ready-made ones.
At the Kitchen posts … we're off!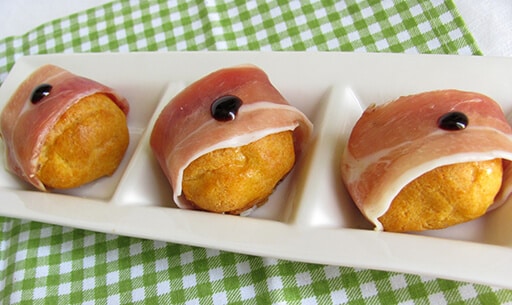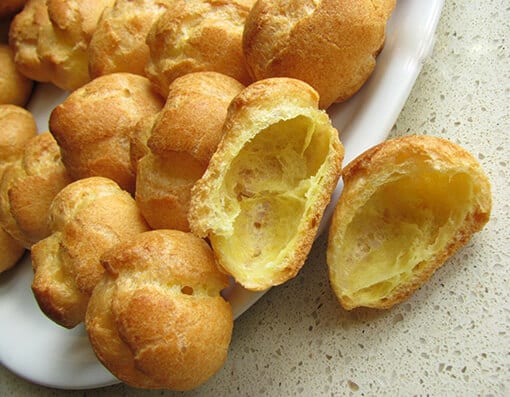 90 gr. of water
15 gr. of milk
80 gr. of butter
90 gr. of flour
2 / 3 eggs
1 pinch of salt and 1 pinch of sugar
150 gr. of ham
200 gr. of robiola cheese
1 tablespoon grated Parmesan cheese.
Extra virgin oil
Balsamic vinegar glaze
Salt and pepper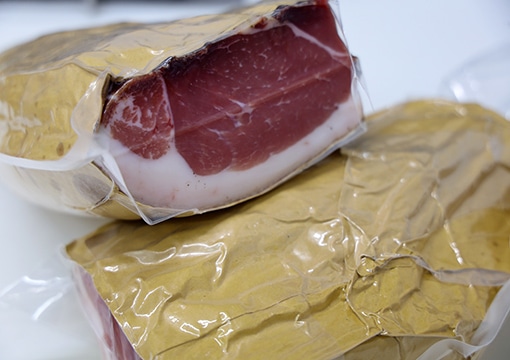 Step 1
Place water, milk, salt, sugar and butter cut into small pieces in a small saucepan; melt until close to boiling. Now pour in the flour all at once, start stirring quickly, and keep stirring until it is compacted and the mixture pulls away from the sides of the pan.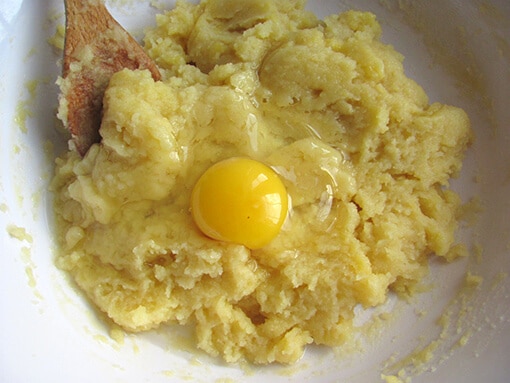 Step 2
Pour into a bowl and let cool.
Step 3
Butter the oven tray and place baking paper on top, making it stick well (the butter is for the choux pastry to stick to the bottom and be able to swell in height).
Step 4
Transfer the dough inside the sac a Poche and form many puffs, spacing them apart because they will puff up in baking; with a moistened finger lower the tips to make them round.
Step 5
Heat the static oven to 220 degrees, bake at a level higher than halfway and bake at 200 degrees for about 15-20 minutes or until puffy and golden, then lower the temperature to 180 degrees for another 10 minutes. Do not bake them immediately but open the oven door, blocking the door with a wooden ladle handle so that moisture can escape and the puffs can cool without the hot-cold heat shock.
Step 6
Now let's prepare the filling: process the robiola cheese to make it creamy, pour in a tablespoon ofoil, a tablespoon of grated Parmesan cheese, salt and pepper.
Step 7
Once the puffs are cool, cut into the bottom and fill with the robiola cream; close them up and decorate with a slice of prosciutto folded into strips.
Step 8
Pour over a drop of balsamic vinegar glaze and serve. Success guaranteed!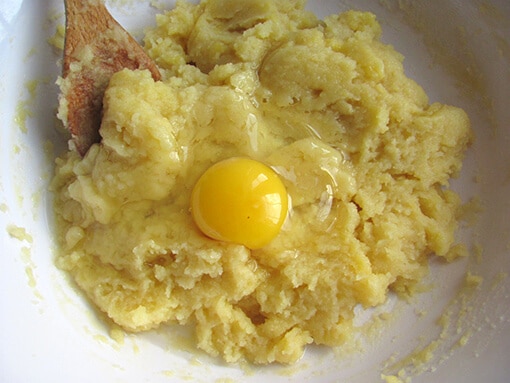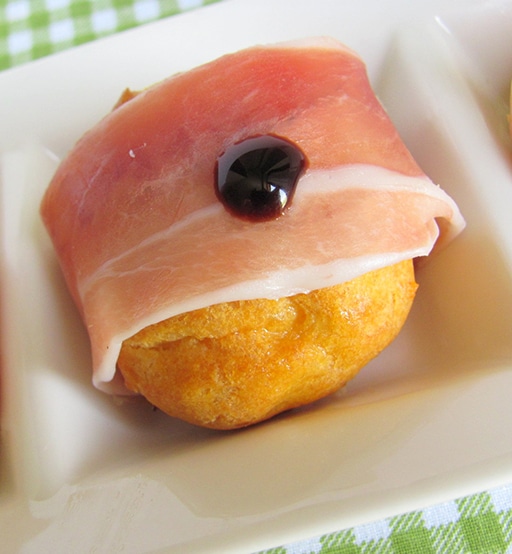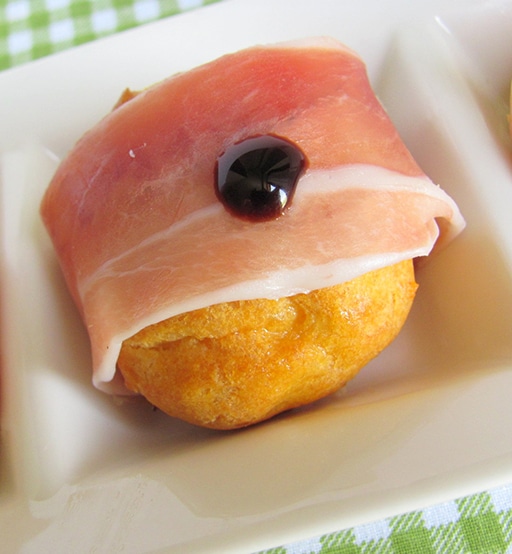 Renza Nardi
Appassionata e creativa in cucina: il suo hobby preferito è realizzare nuove ricette e condividerle nel suo Blog "Sfizi e Pasticci".
Vermentino IGT Tuscany
The creaminess of the robiola and the savoriness of the prosciutto are taken by the hand by a Vermentino IGT Toscana, produced by the skilled hands of the monks of the Abbey of Monte Oliveto Maggiore.
Unusual terroir specificity for this grape variety gives this still wine a cheerful liveliness on the palate but at the same time an unexpected structure, making it an excellent table companion for later courses as well.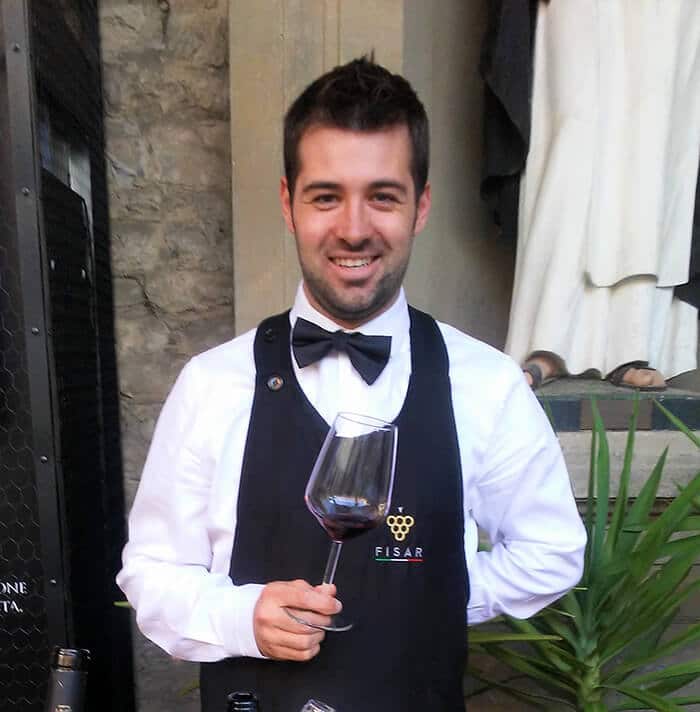 Daniele Menchetti
Sommelier
Some people were electrocuted on the road to Damascus; I was on the road to Bolgheri.
As a Sommelier, I celebrate weddings among the delights of Tuscany.
NewsLetter Happy Recipes
Stay up to date on the latest recipes in the Rubric