Chicken Skewers with Bacon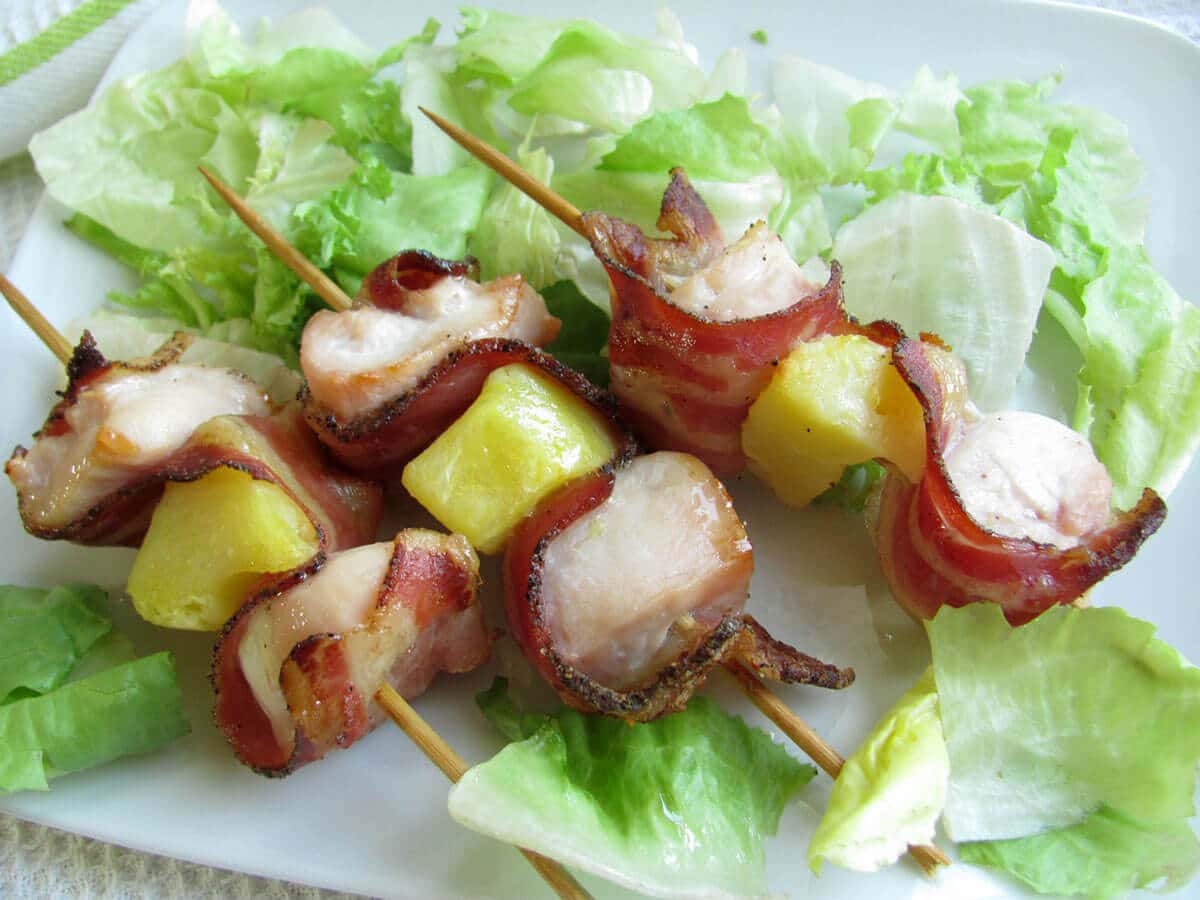 A tantalizing second these tasty morsels! A simple skewer with potatoes and crispy bacon
Suitable for:
According to
Inside the recipe
Chicken Skewers with Bacon
At the stove: Renza Nardi
The bacon gives flavor to the chicken; lean meat the chicken but with a very anonymous taste, cooked like this it becomes a very inviting dish, a way to bring to the table not the usual chicken breast but a "special" dish!!!
At the Kitchen stations … it's on!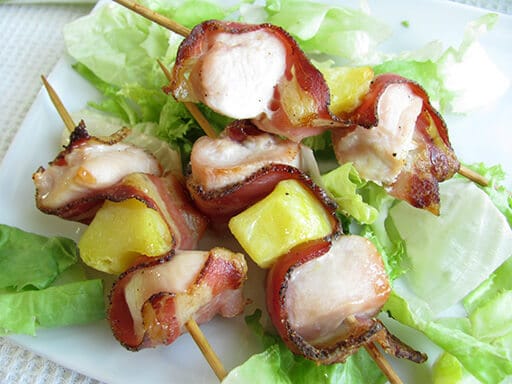 Step 1
Clean the chicken breast by removing the small bone, fat if there is any, and cut it into pieces preferably all the same size.
Step 2
Cut the potato into chicken-sized pieces and blanch it for 2-3 minutes in boiling salted water.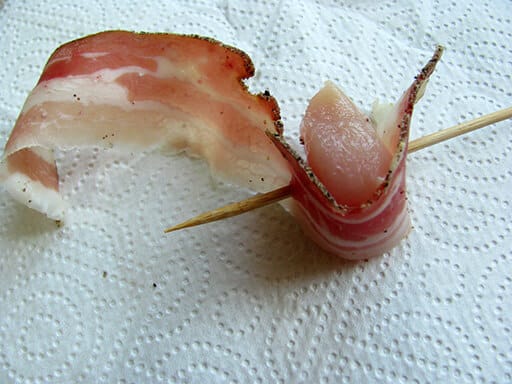 Step 3
Now move on to making the skewers: Take the wooden skewers thread the bacon, a piece of chicken, more bacon, then the potato and another piece of chicken, it should come out a skewer consisting of two pieces of chicken and a piece of potato in the center, I may be explaining myself wrong but the picture makes it clear.
Step 4
Bake the skewers in a preheated oven at 170 for about 30 minutes and serve with a seasonal salad.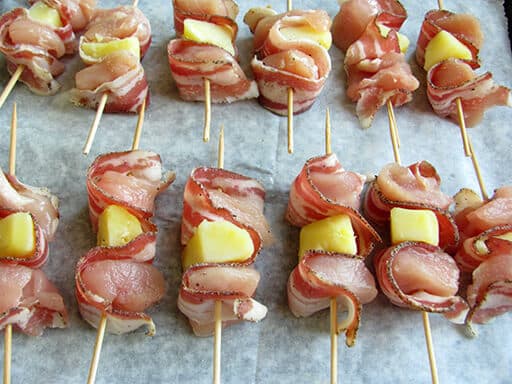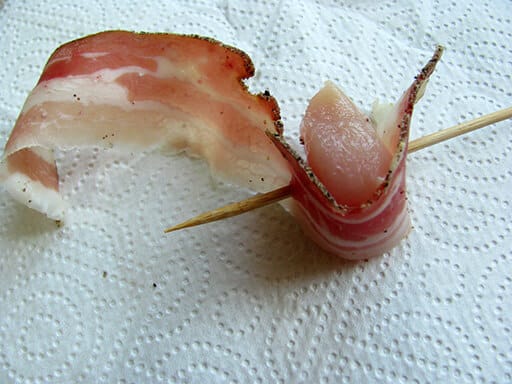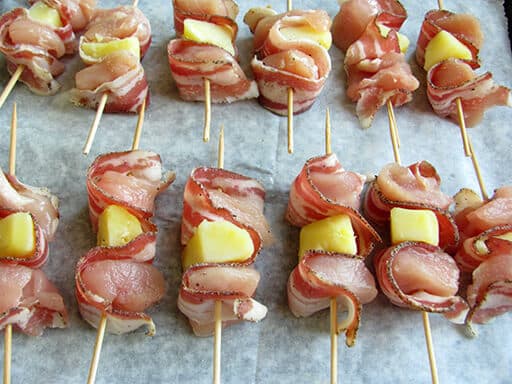 Renza Nardi
Appassionata e creativa in cucina: il suo hobby preferito è realizzare nuove ricette e condividerle nel suo Blog "Sfizi e Pasticci".
NewsLetter Happy Recipes
Stay up to date on the latest recipes in the Rubric