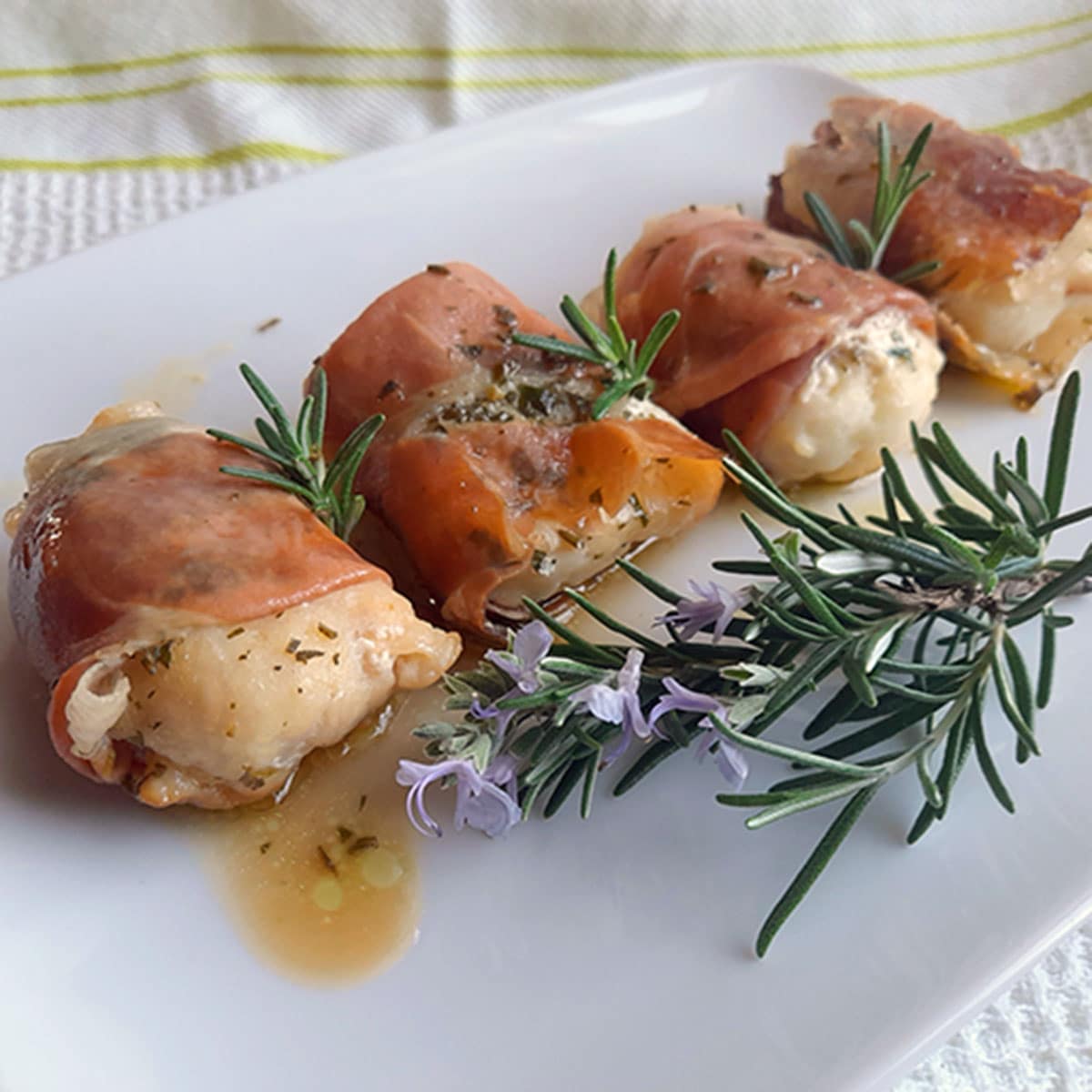 Hake is a neutral-tasting, somewhat anonymous fish, so in this recipe we will flavor it with slices of prosciutto. It will surprise you!
Suitable for:
Main courses
Inside the recipe
Hake Bites with Ham
At the stove:
Renza Nardi

Meat and fish? Of course! Try it to believe!!!
Hake is a neutral-tasting, somewhat anonymous fish, and here it is enhanced in this recipe by the intense flavor of prosciutto. A very simple recipe but one that will surprise you!
We wear the Apron… we cook!
What fish is hake?
he hake is a fish belonging to the family Merluzzidae, and is also commonly known as cod. It is a medium-sized sea fish, characterized by an elongated, slender body with a silver-gray skin.
Hake is highly valued for its delicate flavor and soft texture, making it ideal for many culinary preparations.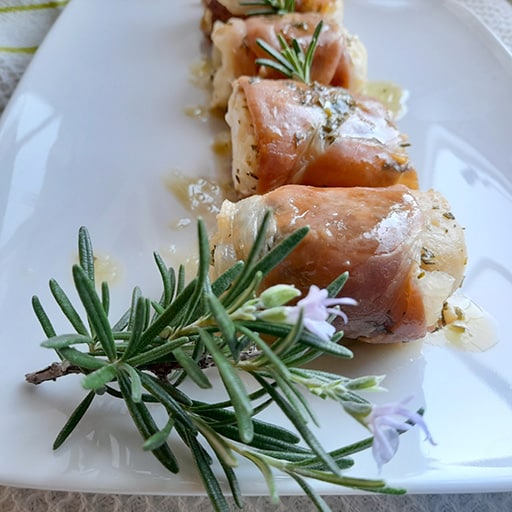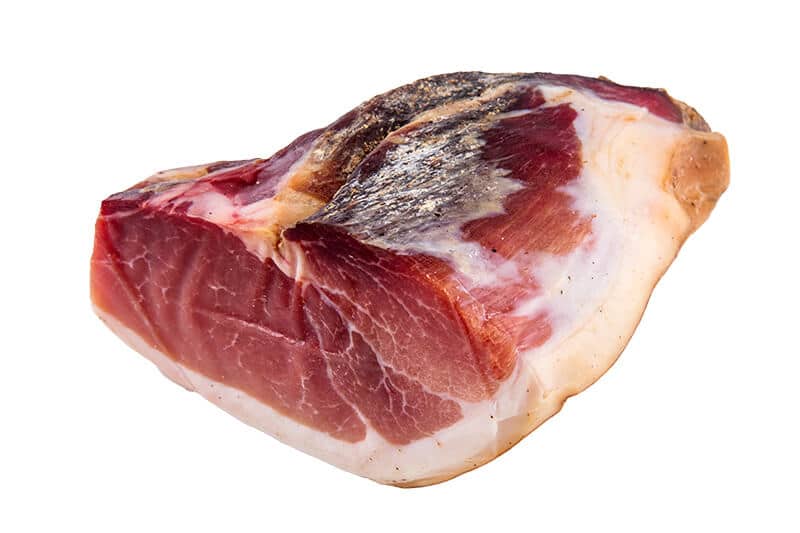 1 package of frozen hake hearts

120 g

of





Raw Ham




1 clove of garlic
1 sprig of sage and rosemary
Little parsley
Salt and pepper
Step 1
Make a mince with the herbs, put it in a small bowl with oil and a pinch of salt, mix well, and let it season.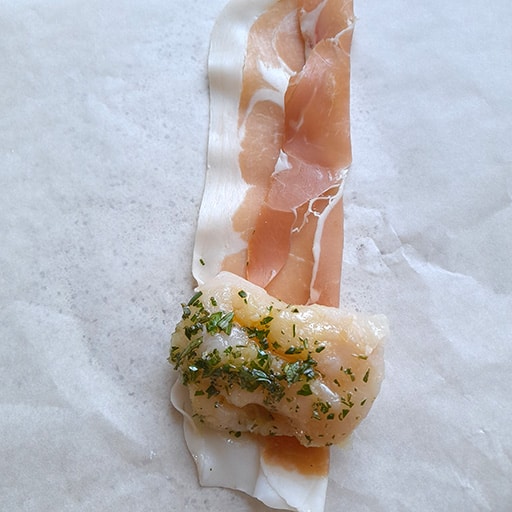 Step
2
Now take the hake, which you will have thawed earlier, wring it out to remove all the water, dry it, cut slices in the middle, small ones are prettier but whole ones are fine too, and dip them in the prepared oil and herb dip. Wrap each piece in a slice of
ham
, if too wide fold the slice over.
Step 3
In a pan, heat a drizzle of oil with the remaining herb remnants and a clove of garlic, place the rolls and brown them on both sides, now pour ½ cup of white wine, allow the alcohol to evaporate, remove the garlic, let it recede a little more, and the rolls are ready.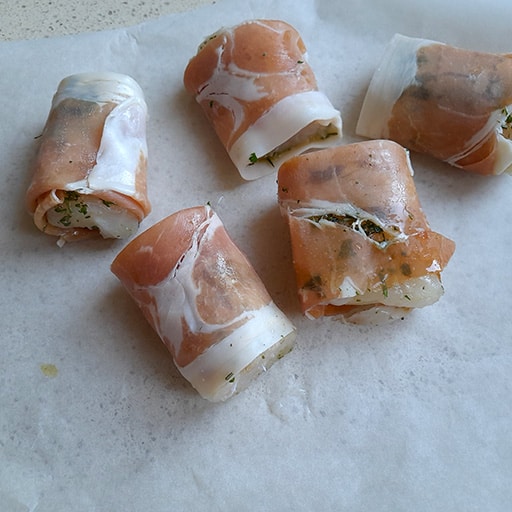 Step 4
Serve with the cooking juices.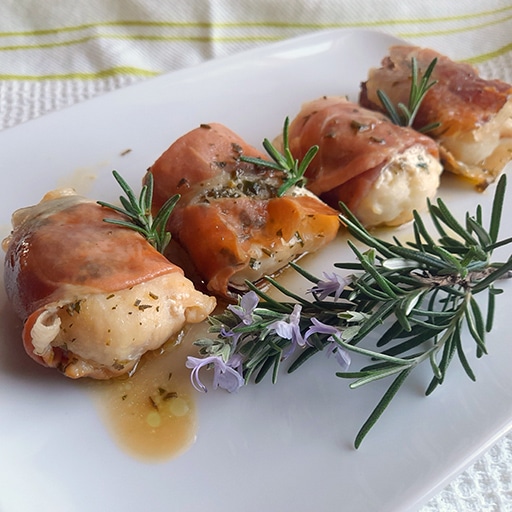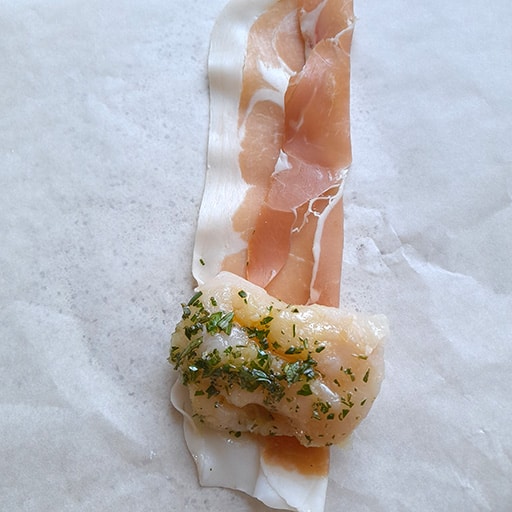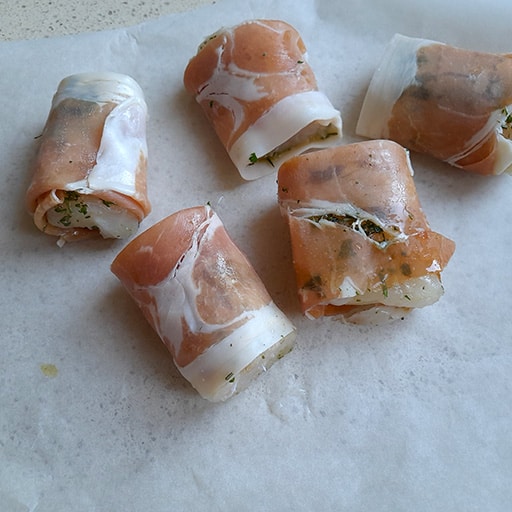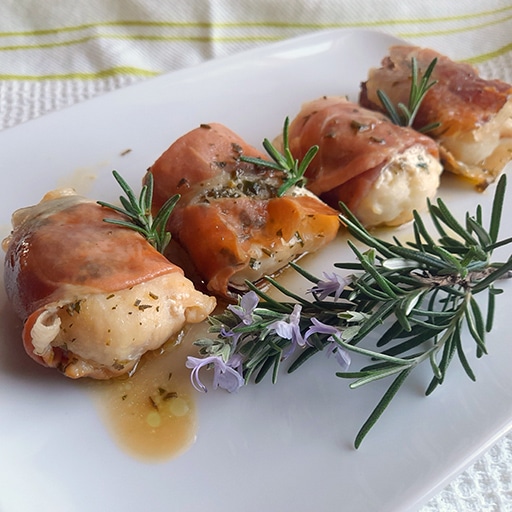 Renza Nardi
Appassionata e creativa in cucina: il suo hobby preferito è realizzare nuove ricette e condividerle nel suo Blog "Sfizi e Pasticci".
NewsLetter Felici Recipes
Stay up to date on the latest recipes in the Rubric