Welcome to the




Felici Salumi
We are an artisanal Tuscan delic atessen that has been making cured meats for 60 years, in Prato.
It all originates from Viero's butcher shop. Since then, every day, with passion and care we have been producing BONTA ': cured meats, seasoned shoulders, salami and typical Tuscan sausages.
We make shipments throughout Italy.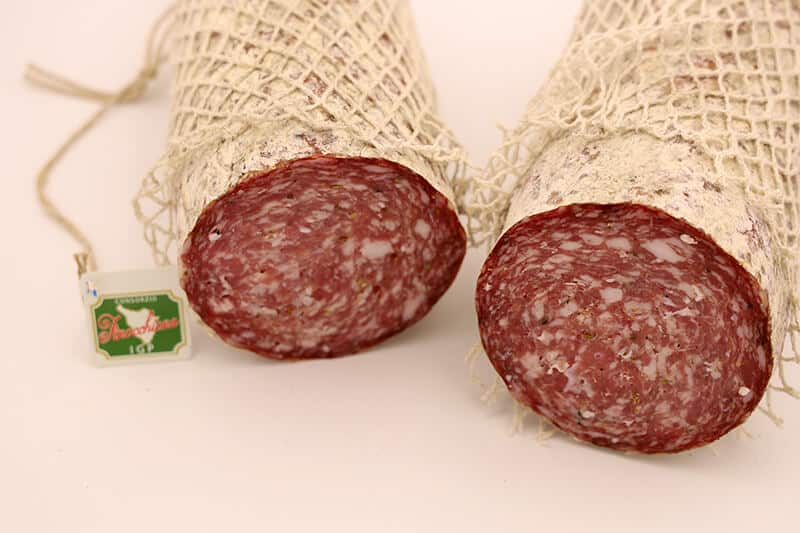 FINOCCHIONA IGP
Discover the most typical of Tuscan PGI sausages.
Products in Tuscany
Here are our Salumi
cured meats
SINCE 1960 WE HAVE BEEN PRODUCING THE MAIN TYPICAL TUSCAN CURED MEATS
sausages
Tuscan Salami, Sbriciolona and Finocchiona IGP
seasoned shoulders
We make a traditional Tuscan classic

"Needless to discuss the quality of products and professionalism that this business provides. Always happy with each purchase and highly recommend"

"Sausages, Hams and Fabulous Salami"

"Great products, professionalism, the best! I have been going there for years now and every time I go home satisfied!"

"Great products!!!! Highly recommended!!!"
Brochure
Here are all the products we make:
Our best recipes born from the use of the Salumi we make: recipes Easy, Good and … happy!
FELICI SALUMI
SEND US A MESSAGE: