Pumpkin flowers stuffed with ricotta cheese and salami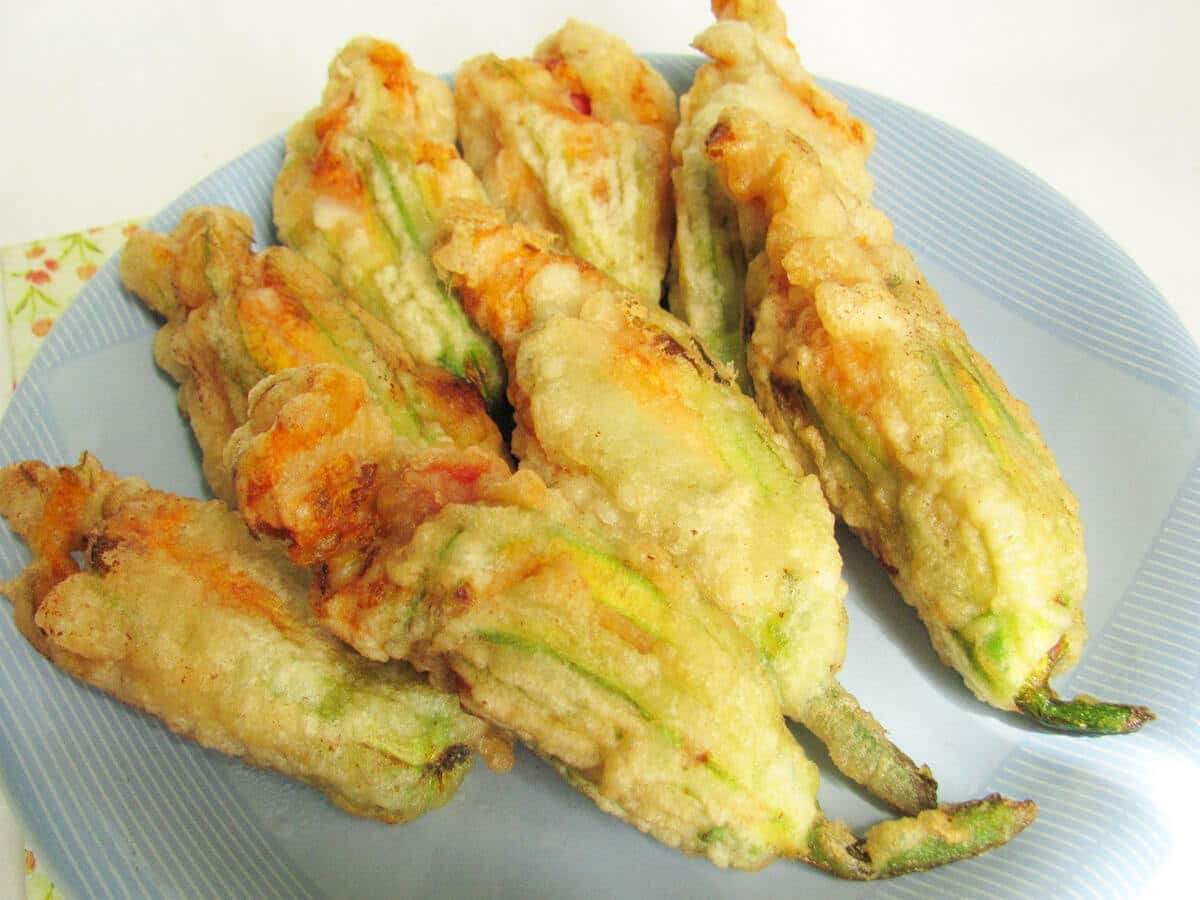 It is hard to resist fried squash blossoms, even more so if they are stuffed with ricotta and Salami!
Suitable for:
Main courses
Inside the recipe
Pumpkin flowers stuffed with ricotta cheese and salami
At the stove:
Renza Nardi

With summer also comes zucchini flowers, and when salami meets ricotta, you can't help but stuff them!
A tasty summer second course to lick your "whiskers."
Let's put on the grenbiule… we're off!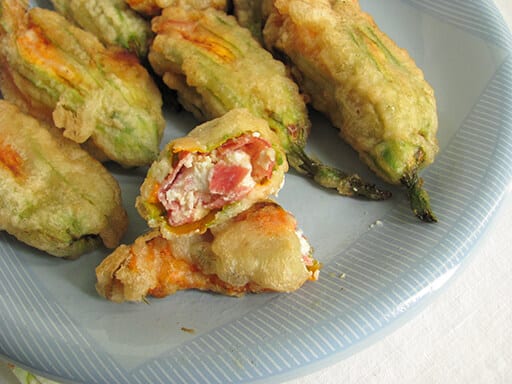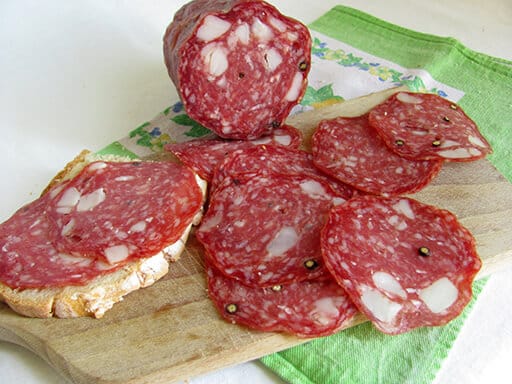 10 zucchini flowers
150 gr.

of

Salami
100 gr.

of

Ricotta cheese
2 tbsp. of parmesan
Salt and pepper
For the batter:
4 tablespoons

of

Flour
Cold

,

carbonated water

to taste

.
Peanut oil

for

frying
Step 1
Gently wash the flowers, remove the pistil just as gently because the flowers tend to break.
Step 2
Set aside 10 slices of
salami
, the rest chop coarsely.
Process the
ricotta cheese
with the grated Parmesan cheese, season with salt and if you like add a pinch of pepper, also add the chopped salami and mix everything together.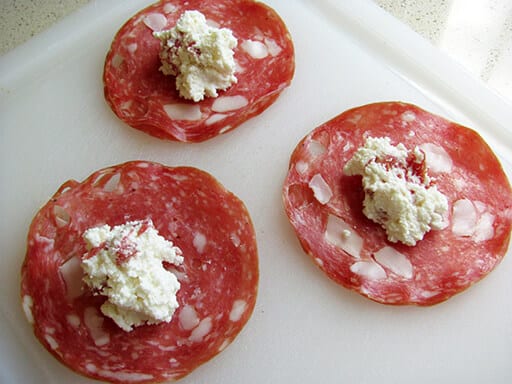 Step 3
Now place a teaspoon of this mixture on the salami slices, wrap the slice as if it were a roulade and introduce it inside the flower.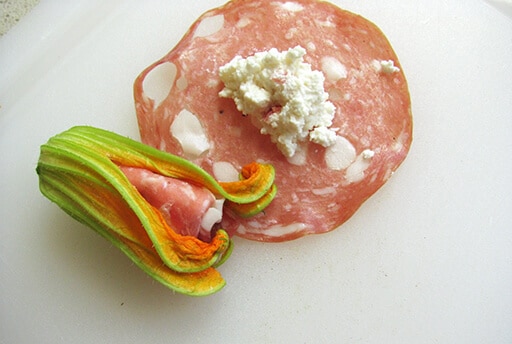 Step 4
Prepare a batter with flour and cold carbonated water, dip each flower in the resulting batter and fry them in deep oil, as soon as they are golden brown drain them and lay them on blotting paper to lose excess grease, salt them and serve immediately.
Lighter variant:
Instead of passing them in the batter arrange them in an oven dish with a drizzle of oil, sprinkle with grated Parmesan cheese and bake in a preheated oven at 180 degrees for about 15 minutes.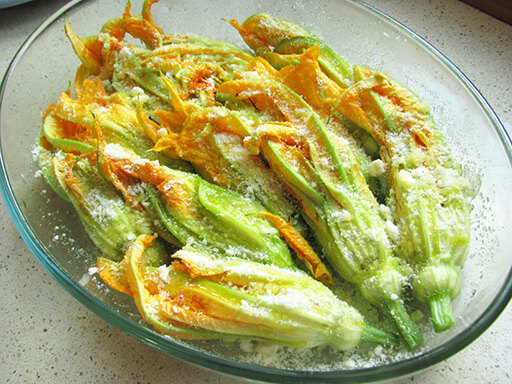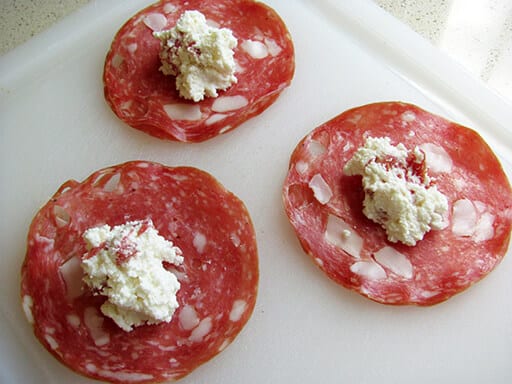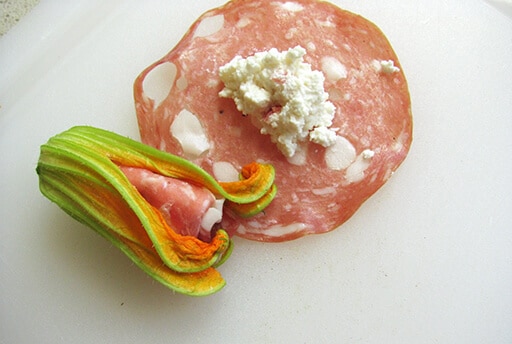 Renza Nardi
Appassionata e creativa in cucina: il suo hobby preferito è realizzare nuove ricette e condividerle nel suo Blog "Sfizi e Pasticci".
NewsLetter Happy Recipes
Stay up to date on the latest recipes in the Rubric