Product
SEASONED NECKLINE
The Capocollo, the part of the pig's neck, has a unique taste for the softness of the meat and its long seasoning.
The fresh meat, after being carefully trimmed, is salted together with the natural aromas for about 2 weeks.
After being aged at least 3 months is cut into pieces and vacuumed, so that it can be consumed more easily.
All the work of the Capocollo is done by hand.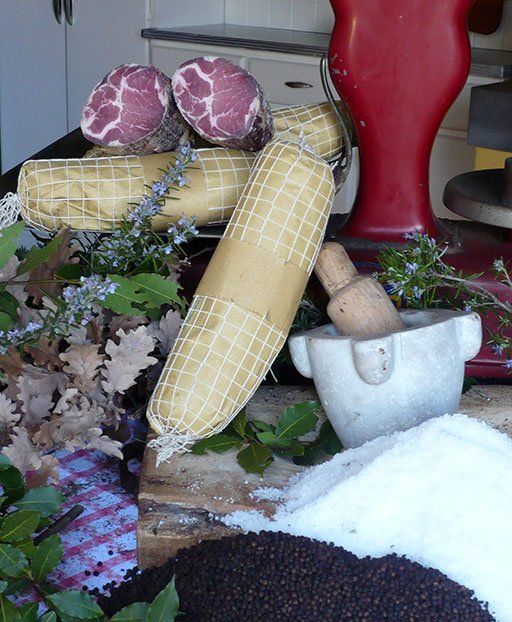 The part of the pig's neck, a piece of the right proportions between lean and fat part, with the characteristic white ribs.

The many months of seasoning make the Cup full of taste and soft at the cut. The piece is sold in a vacuum and wrapped in yellow paper.
Salt, black pepper and natural aromas.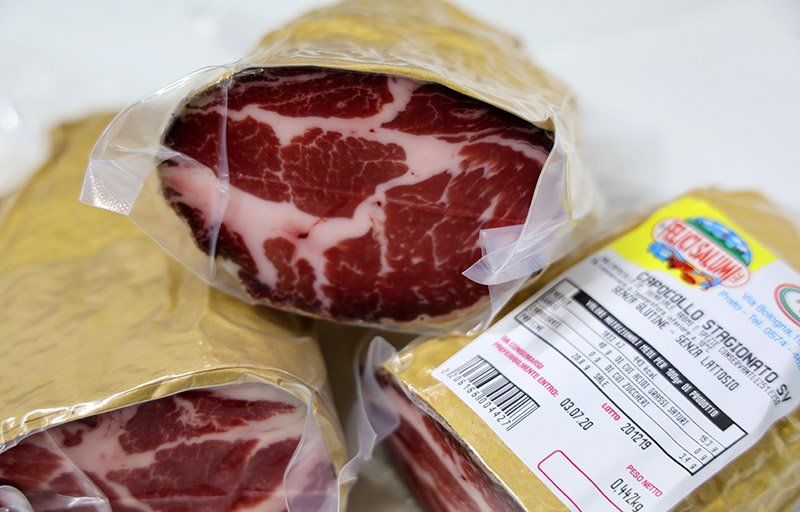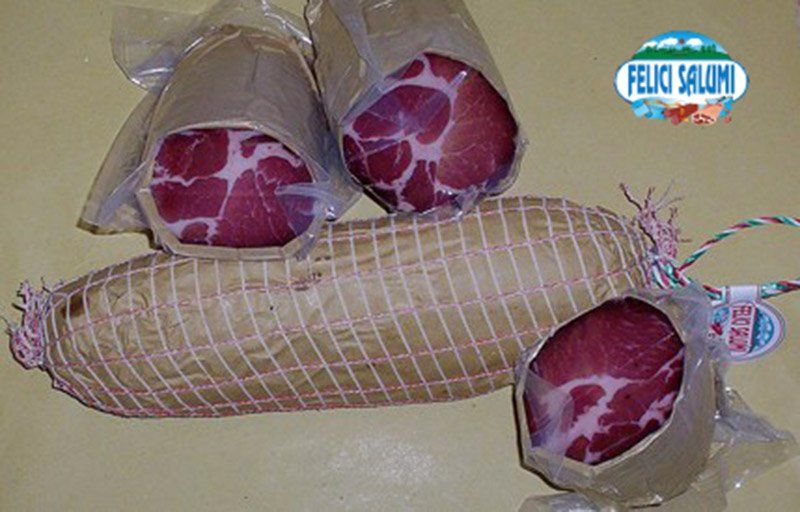 SHOULDER PULP
the Goodest part of the Shoulder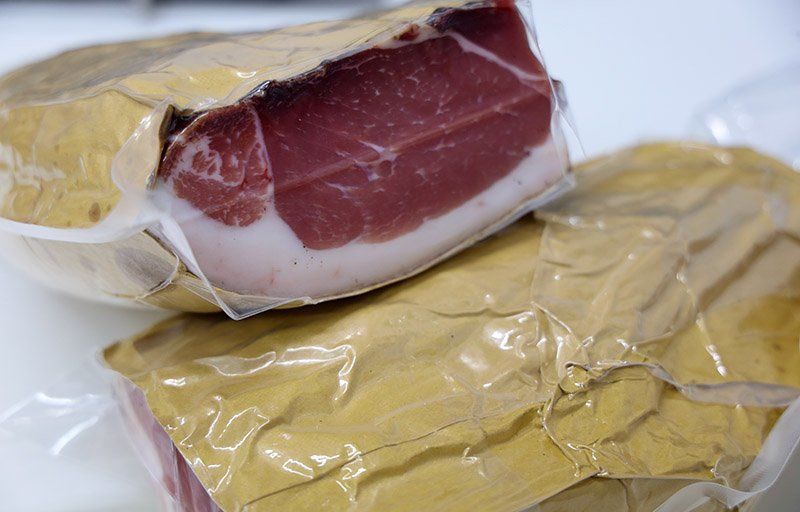 SHOULDER PULP
the Goodest part of the Shoulder
"HAPPY IF … MANGIATI !!! "
HAPPY SALUMI
SEND US A MESSAGE: