Difference between Shoulder Meat and Slice of Pork Leg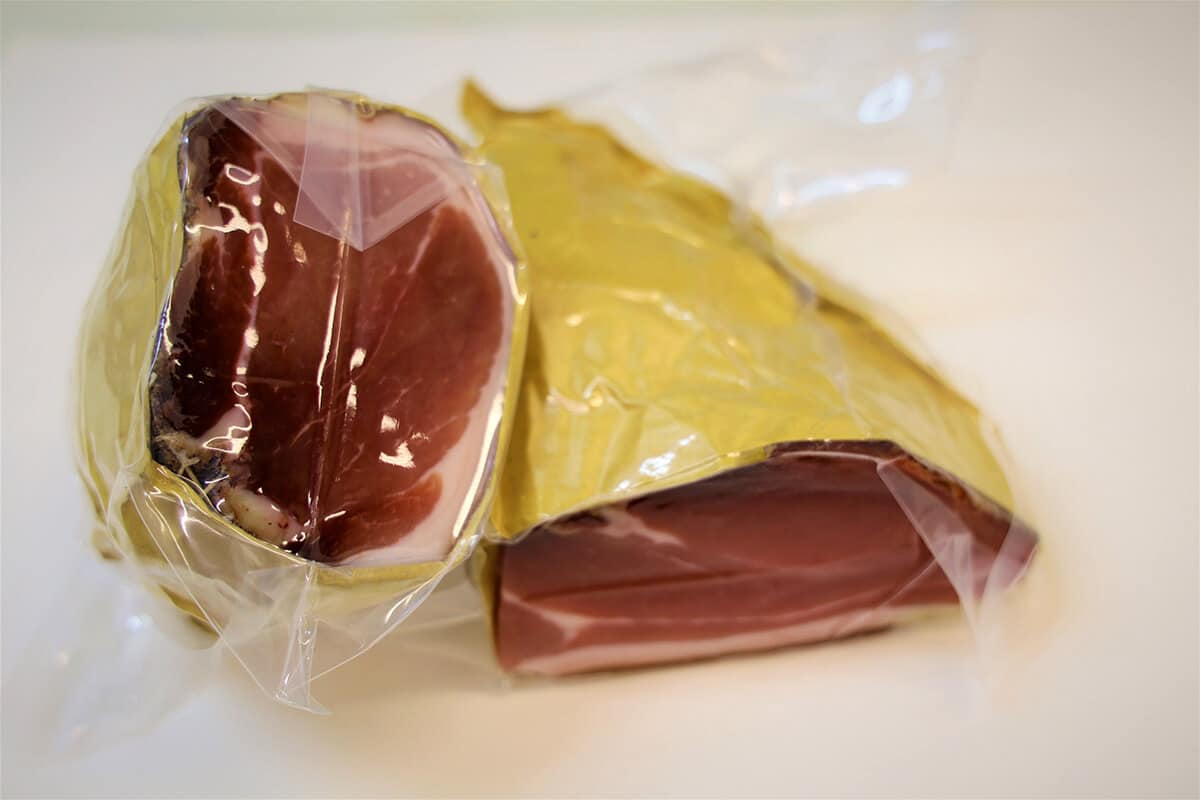 Two very good cured meats compared so you can get to know them better and recognize them by sight.
Felici Salumi's cured meats, all cured in the Tuscan manner, include Polpa di Spalla and Trancio di Coscia.
SEASONED SHOULDER MEAT
The upper part of the shoulder is a product that is immediately inviting to both sight and smell. It has a rounded slice and elongated shape with the rind only at the bottom. The sausage's deep red color and low fat content make it appetizing from the first glance. Once tasted, then, there is an intense flavor and tenderness of the meat that allows it to be cut even without a slicer.
One of the main characteristics, however, of Shoulder Meat is, as mentioned, the almost total absence of fat, an incentive certainly for a younger segment of the public, but also for all those who do not like this element in a cured meat product. Moreover, the softness of the product, which remains unchanged even in the days after opening, is also definitely an incentive to buy and taste.
The feeling that remains after tasting this cured meat is that of a very tasty meat, but still salty, albeit in the right way. For this reason, it is advisable to pair it with unsalted products, from bread to a fresh cheese along with the Toscano board.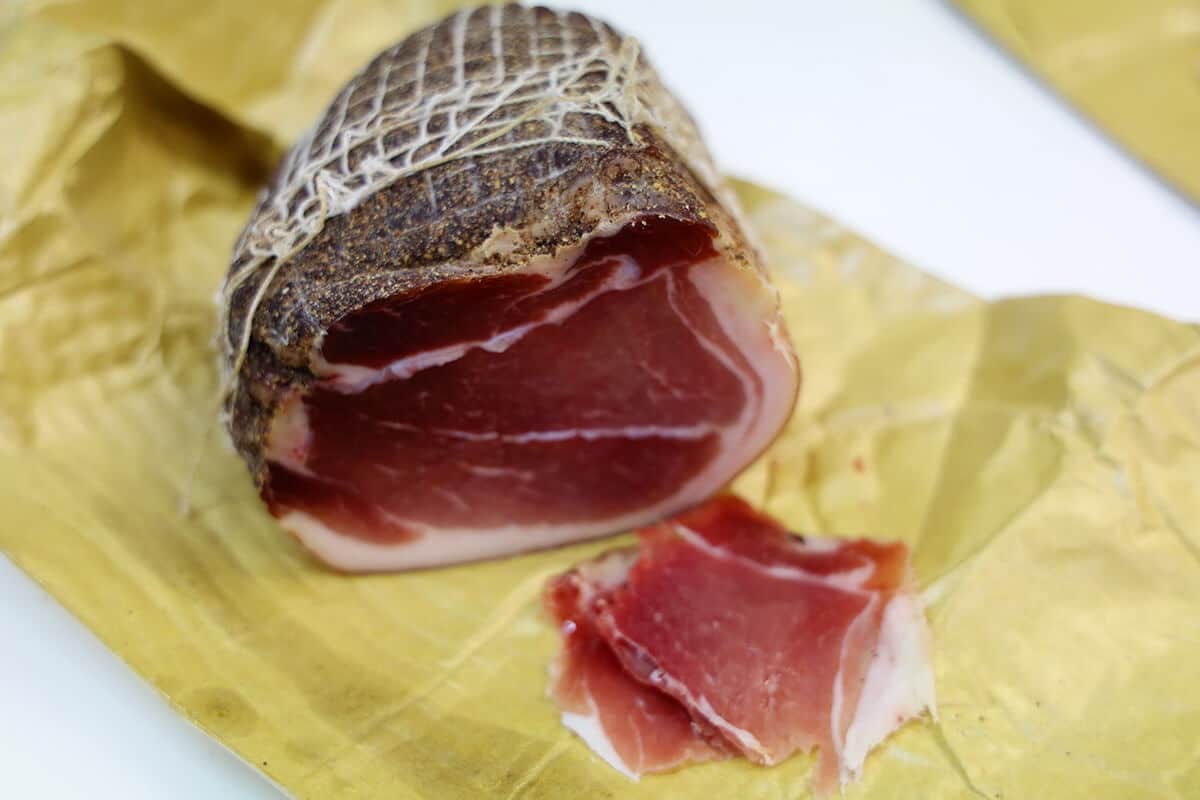 SLICE OF PORK LEG
The Slice of Leg, like the Ham, on the other hand, while very similar in some characteristics, obviously differs from the pork shoulder. Undoubtedly more common to most people, it looks just as inviting, but tastes and tastes different. The typical freshness of the shoulder, which even after several days remains intact, is also present in the slice, which, however, has a more intense taste due to the many months of aging, at least 6 . The right amount of spices and salt definitely make it the king of cured meats. Cutting it into small slices facilitates its use in a slicer or blade.
One of the characteristics, however, that differentiates the two products (which is also the one that characterizes them) is the presence of the right amount of fat necessary to give the right typical ham flavor to this very product. For this reason it will be salty, but not as salty as shoulder because the flavor will be attenuated somewhat by the presence of the fat. More consistent, even visually, the ham is a product that can be enjoyed in the same way as the shoulder, accompanying it with something unsalted that will not affect the integrity of the cured meat.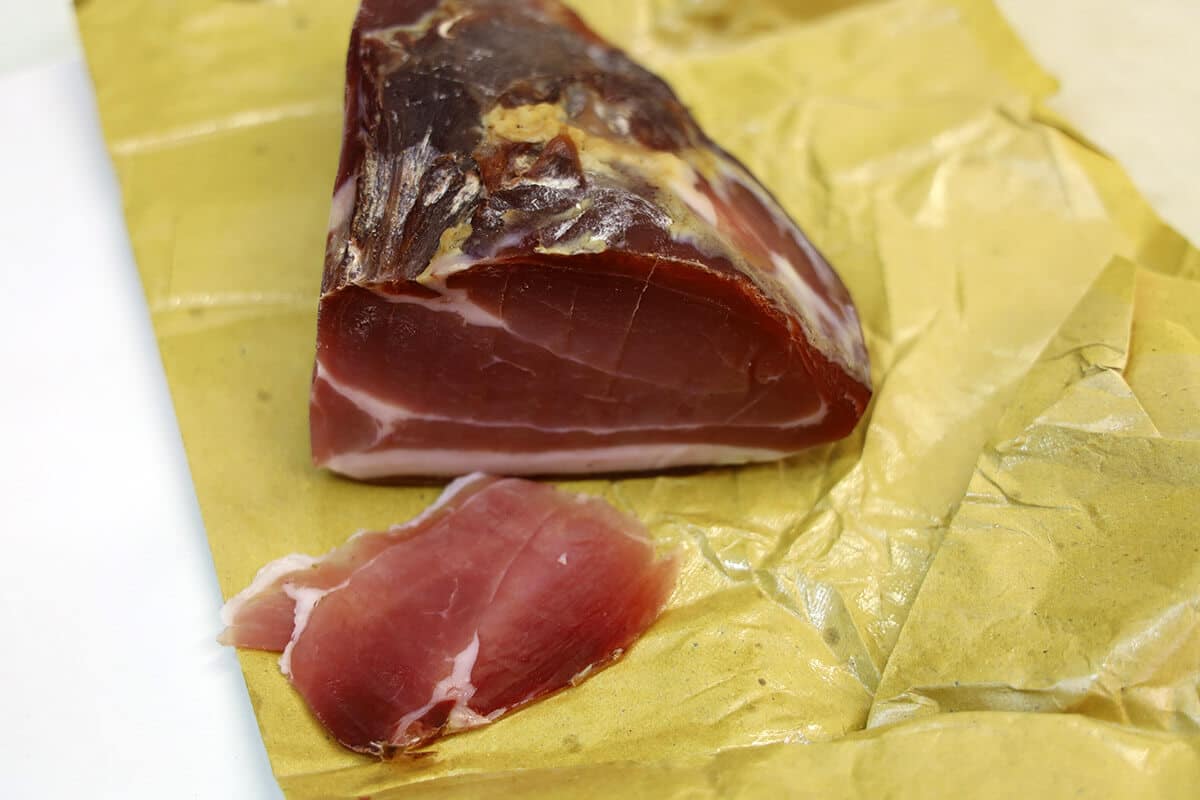 FINAL VERDICT
Two products that, in many respects are equivalent, but also differ from each other, demonstrating special features that make each product unique and absolutely worth trying.
While it is true that both can be accompanied and go with very similar products due to their common characteristics, it must still be remembered that there are differences, in all respects, from outward appearance to taste and flavor, that make each individual cured meat unique.
Of course, everyone is invited to test both meats for themselves in order to best evaluate and choose the one that is right for them. But it will not be an easy choice given the goodness of both products.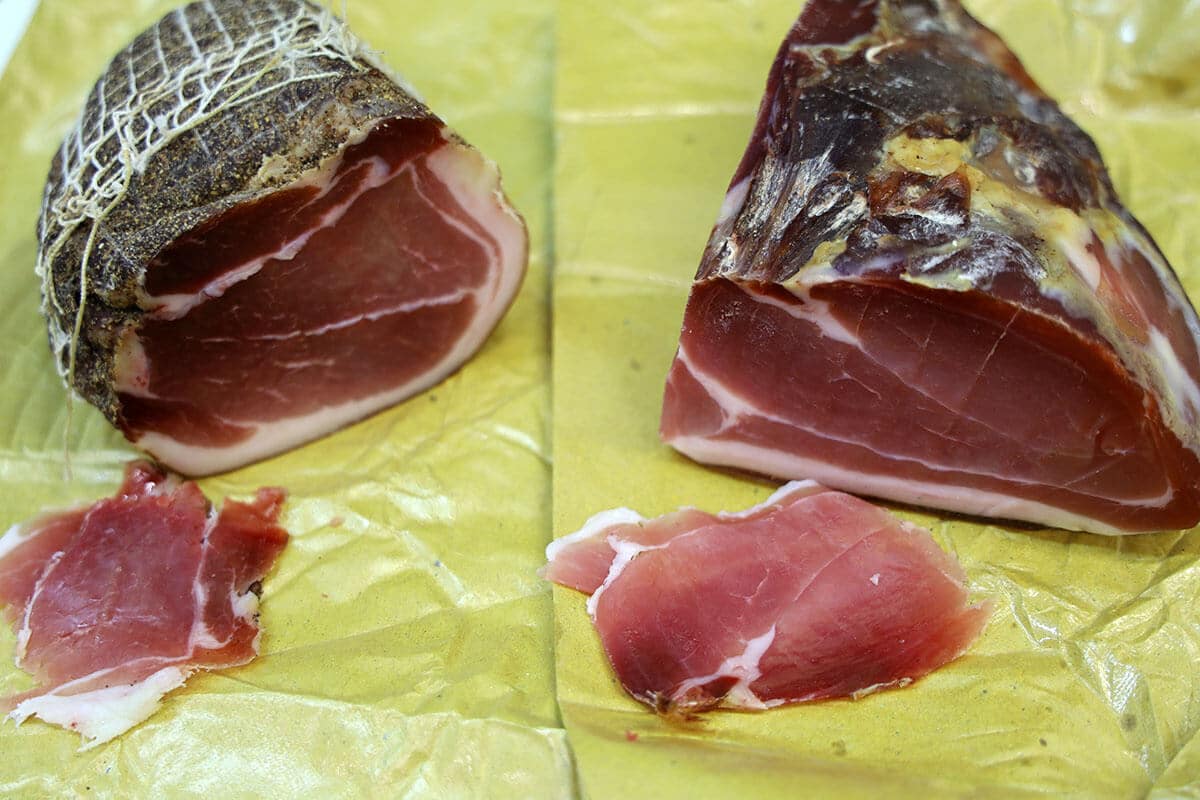 Veronica Ranocchi
Scrittrice a "tutto tondo": collaboratrice per il Settimanale "Bisenzio sette" e per numerosi blog. Grande cinefila e nel free time ... appassionata degustatrice!